Women's Ministry

Worldcrafts™ Party

April 13
Noon to 2 p.m.
Fellowship Hall
Men's Ministry
We'll be serving breakfast at Muncie Mission April 6 and May 18. Meet at the Mission at 6:30 a.m. Talk to Al about what to bring.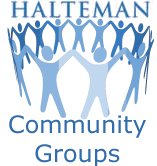 Community Groups
Community Groups meet on Sunday at 4:30 and other days and times, depending on the group. If you are not assigned to a community group please talk to Pastor Tim. If you are assigned please find out where and when your group meets from your group leader.
Visitor Information
Please join us at any of our events
You are always welcome!!!
learn more...